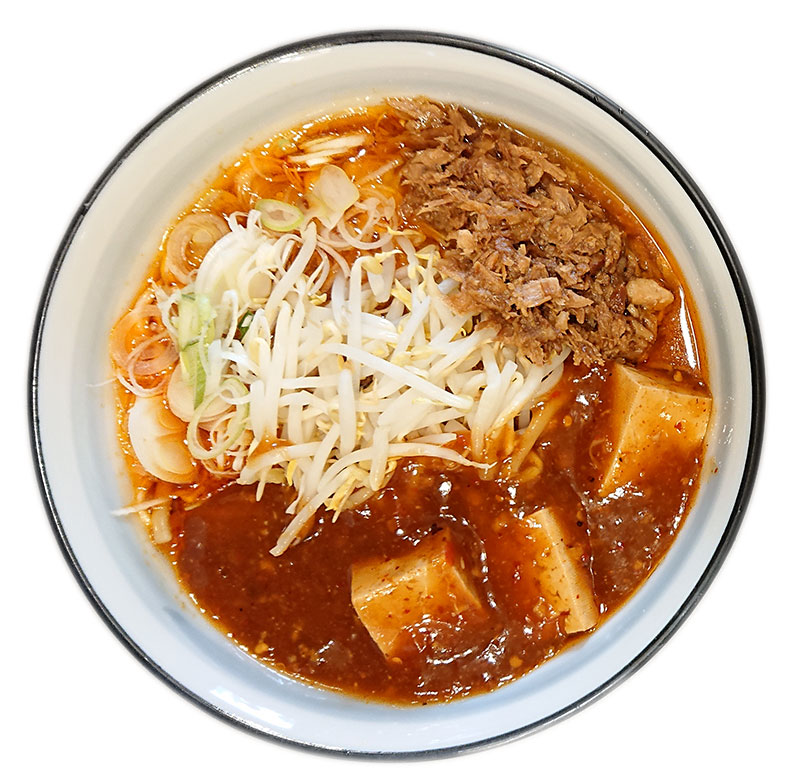 辛いラーメン始めました!
いわゆる中本インスパイア系。

違いは
1.まぜそば用の太麺を使用しています
2.味噌そばのスープを使用しているので、甘め、濃いめです
3.麻婆豆腐にはハバネロ、タイ産唐辛子、一味唐辛子をミックスして使用しています
などです!
280バーツで、小・並・大盛から選べます(大盛は無料で、小サイズは30バーツ引きです)
今年いっぱいまでやる予定です。
よろしくお願いします。
Last limited menu for this year.
Inspired by Nakamoto style ramen which is famous and popular spicy ramen in Tokyo.
The speciality of this ramen is red color sauce with tofu.
This is tofu-bean-card Nakamoto style.
The spicy ramen ofcourse must have taste spicy, but also a rich taste from broth.
It will well going on which spicy and deep taste(we call Umami)
Started from this November to the end of this year.
Let's try!