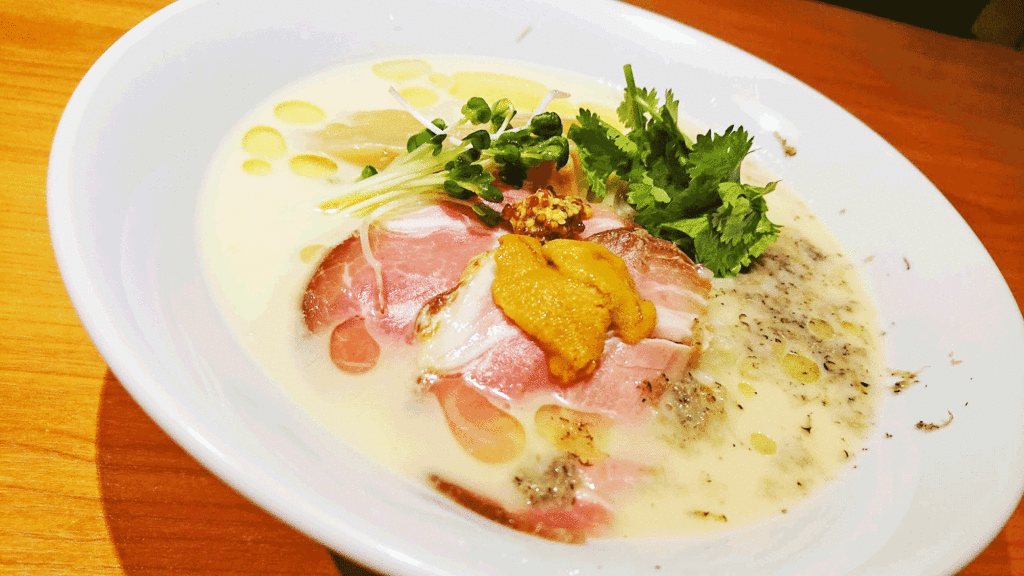 強火で白濁させた鶏白湯スープをベースにトウモロコシのポタージュを合わせ、白トリュフオイルで仕上げた冷たいラーメンです。
アクセントにパクチー、粒マスタードをあしらい、コクだしに生雲丹、香りづけに生の黒トリュフのすりおろしをトッピングしています。
高級食材とラーメンを如何にマッチさせるか?というテーマで今回やっています。
10月末ぐらいまでのご提供となります。
This is a chilled ramen use chicken Paitan(thick and milky) broth mixed with creamy corn soup.
Topped with fresh Uni & black truffle with truffle oil.
There is a grain mustard and fresh coriander which give accent for this bowl.
This is a ramen but not just a ramen.
Please try it.